Swing Room & GC2 coaching and fitting analysis
The GC2 simulator and new Swing Room at Reddish Vale have taken our coaching and custom-fitting capabilities to a whole new level. We have gone for the fully fitted simulator with the best flooring and screen posible, along with fully carpeted walls and ceiling! We have also gone for the 'Champions pack' of courses so you can play a choice of 20 courses on the simulator including The Belfry (Brabazon) and Pebble Beach.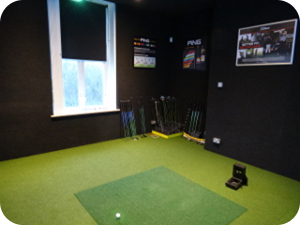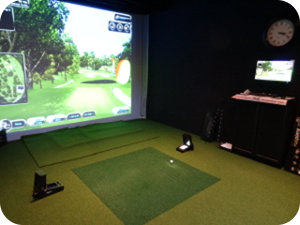 You can book lessons with me in the room or be perfectly custom-fitted for new clubs. Prices of lessons in the Swing Room are exactly the same as the current prices that are not in the Swing Room.
Introductory hire rate
£10 - 30 minutes
£16 - 60 minutes
What is GC2?
GC2 is shown to be the most accurate launch monitor on the market today and it measures every factor of your golf swing, providing me and you with all the vital information needed to improve your game. GC2 provides the scientific measurement of your swing, whilst we will provide you with the correct input and drills to eliminate your swing flaws; our knowledge, combined with the GC2's measurements, now gives our clients access to PGA tour standard coaching.
The GC2 uses the data on each swing to project an accurate, real-time, flight of the ball on the hitting screen.
Another huge benefit of the GC2 is the ability to offer a custom fitting experience that has long been exclusive to tour pros - the data GC2 provides will enable us to find the perfect shaft/driver/iron for your swing and ability. If you have not been custom fit, it is almost certain you will gain yardage or increase accuracy, if not both, after a custom fitting session.
GC2 measures the following: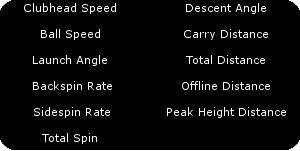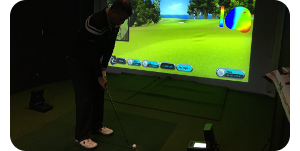 To book your lesson or fitting with GC2 click here